Physiotherapy and rehabilitation - Ibiza
In physiotherapy in Ibiza at our Grupo Policlínica, we identify the cause of your problem, not just the symptoms, and we design a treatment plan for a quick cure. We work with our patients to get them better in the shortest possible time.
Our expert physiotherapists will thoroughly assess your case and determine the best treatment to resolve your injury
Our services also include other specialities such as paediatric physiotherapy, osteopathy or neurological physiotherapy among others.
We are a family of fully independent clinics and our priority is the recovery of injuries by offering a quality service.
We believe in the combination of our clinic and our physiotherapists who care for our patients in an optimal environment for injury recovery.
Specialising in trauma recovery and using only the best technology, our high quality care is focused on our patients. Our expert physiotherapists are highly trained and continuously learning to assess, diagnose and treat patients as a result of injury, trauma, illness, neurological or age-related degenerative problems. We also work with athletes to help them achieve peak performance or recover from injury. 
We focus on the needs of each patient. And our quality of care requires best practice and the latest physiotherapy equipment and techniques.
Our physiotherapy clinic in Ibiza is run by expert chartered physiotherapists. We build our treatment on a quality that reflects the high standards of this speciality. Every day we offer the clinic to provide effective physiotherapy services.
Specialities and Treatments
Although your symptoms may be common, our treatment is unique. By understanding your problem, we can guide you through our different treatments and specialties. Each of our different treatment programmes and specialties leads to better results for your recovery.
The aim of paediatric physiotherapy is to identify, diagnose and treat developmental movement difficulties in infants and children and to help them improve their range of motion, strength and flexibility.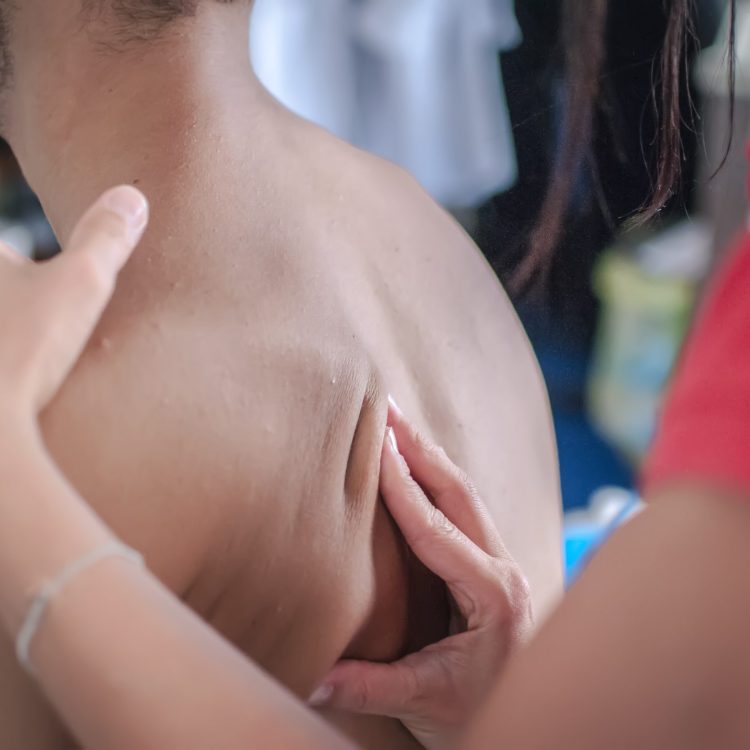 It helps in the elimination of secretions and in clearing the airways, helping to reduce the work of breathing and, in the worst cases, lung collapse, by means of a series of exercises.
It is performed with the hands, applying pressure on the muscle tissue, manipulating the joints to relieve pain, increase range of motion and repair soft tissues.
It deals with injuries to the skeletal system or to muscles, joints or ligaments. It can help you recover your day-to-day activities after surgery, rupture, dislocation or muscle breakage among many other ailments.
Injuries such as a sprained ankle or dislocated shoulder can occur during sport or from overexertion of the body. This is a way to relieve pain, improve fitness and enhance performance.
It is a type of rehabilitation for people with neurological conditions in the brain, spinal cord or peripheral nerves causing difficulties in physical functions such as mobility, muscle strength, range of motion and balance.